RECOVER is an EU-funded project to spearhead inclusive economic recovery in the Tonle Sap region. Its objective is to improve food security, income, and employment opportunities for farmers, fishers, and returning migrants.
Three development NGOs joined forces to enact this monumental project. During which, a projected 662,900 residents in the region will benefit. Among those helped will be farmers, fishers, laid-off workers, and migrants returning to Cambodia.
The dynamic coalition will leverage the talents of each organization to aid target groups. Targeted technical and financial support will be used to recover and expand food production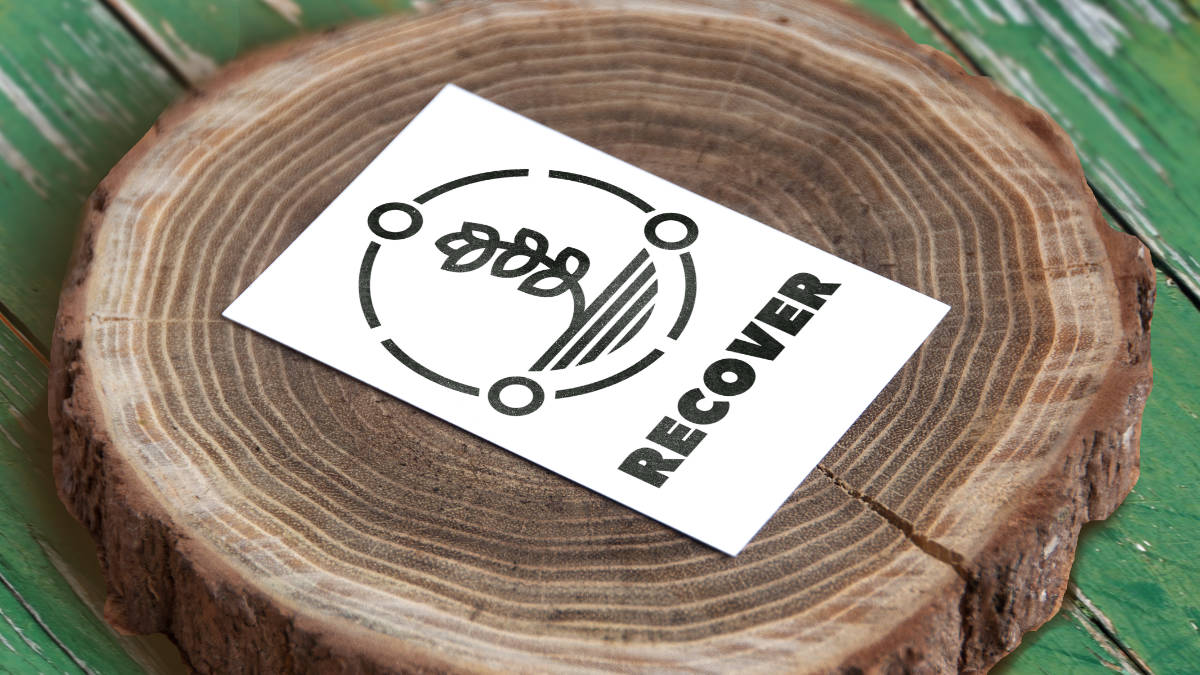 When crafting the project logo design, I had one goal in mind. I wanted to emphasize the importance of cooperation, labor, and food security.
Because the venture offers direct education and aid, clarity had to show in the brand mark. So I went for a modern, minimalist, and straightforward aesthetic in my layout.
I presented a group of elegant and immediately understandable options. After two rounds of design, the RECOVER team was happy with the final version you see here. Since improving agriculture is at the heart of RECOVER's activity, a single rice stalk is featured. It juts triumphant and skyward at the logo's center.
Three stylized figures encircle the rice stalk in a supportive embrace. They symbolize the trio of NGOs taking part in this enterprise.
I chose a bold engaging font for RECOVER's wordmark. Its thick letters appear enduring and solid. While organic curves and slightly shifting letter heights give the word a human, amiable appeal.