I'm proud to have made this expressive logo for Tito's Handmade Vodka's Food for Friends campaign in Phnom Penh Cambodia. As part of their humanitarian efforts, the American vodka brand sponsors food giveaways like this worldwide. The drive served 500 free meals to those in the service industry who lost their jobs or were struggling.
While the program is global, Tito's wanted to make the look local. So I used an illustration of the Southeast Asian Diety Rahu as the central element. Since this Hindu 'celestial monster' is often depicted eating the moon, I thought he was a perfect fit for the campaign. 
To tie the campaign together I paired the strong illustration with a repeated Kbach Khmer, or Cambodian art, style pattern. The pattern and its luscious orange color scheme make supporting elements pop!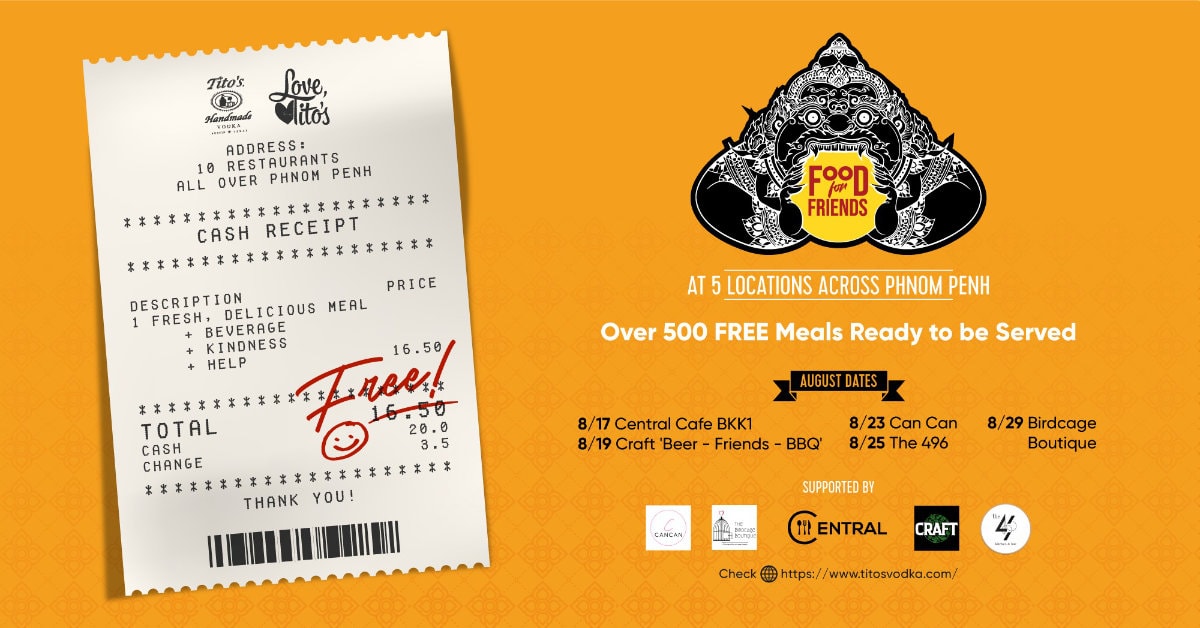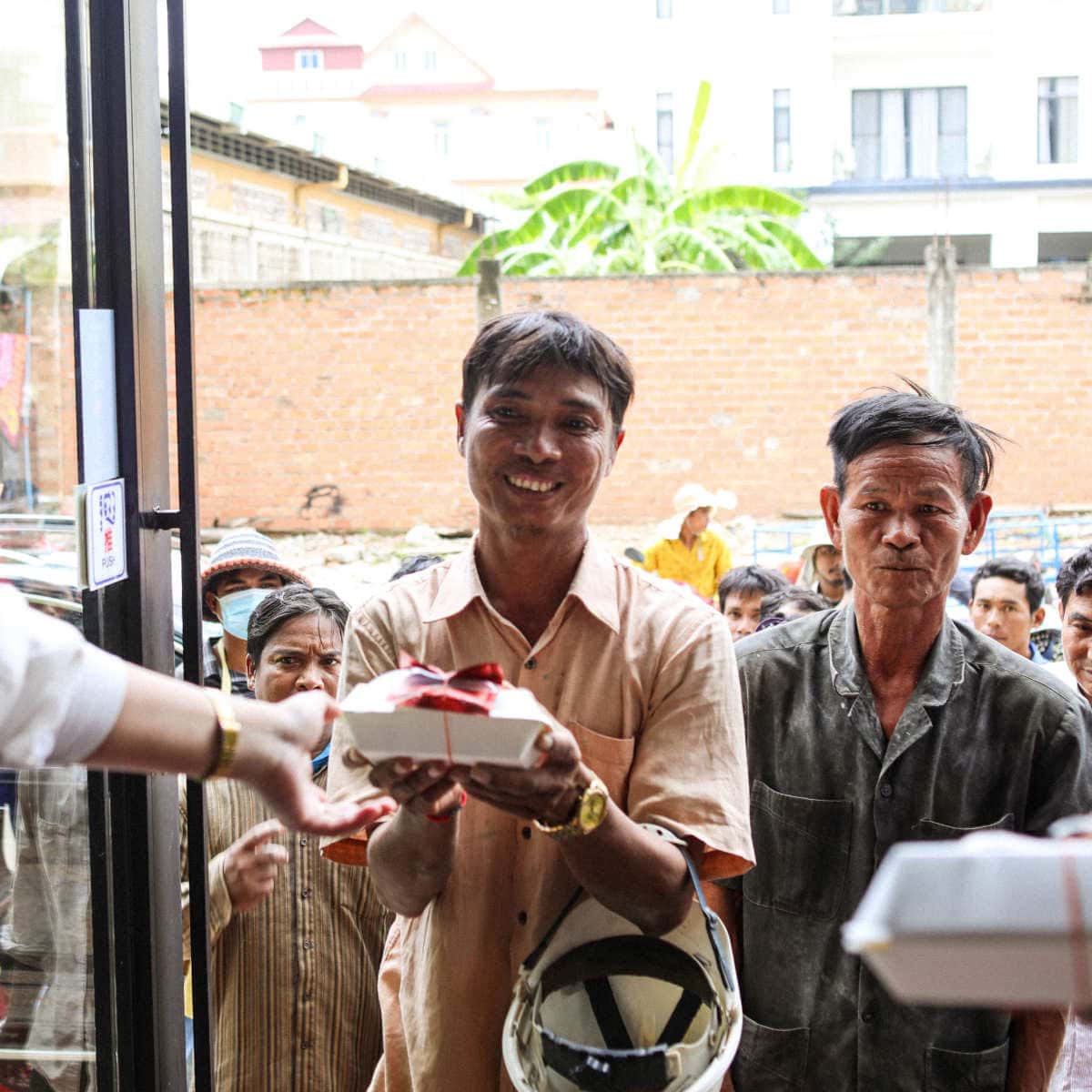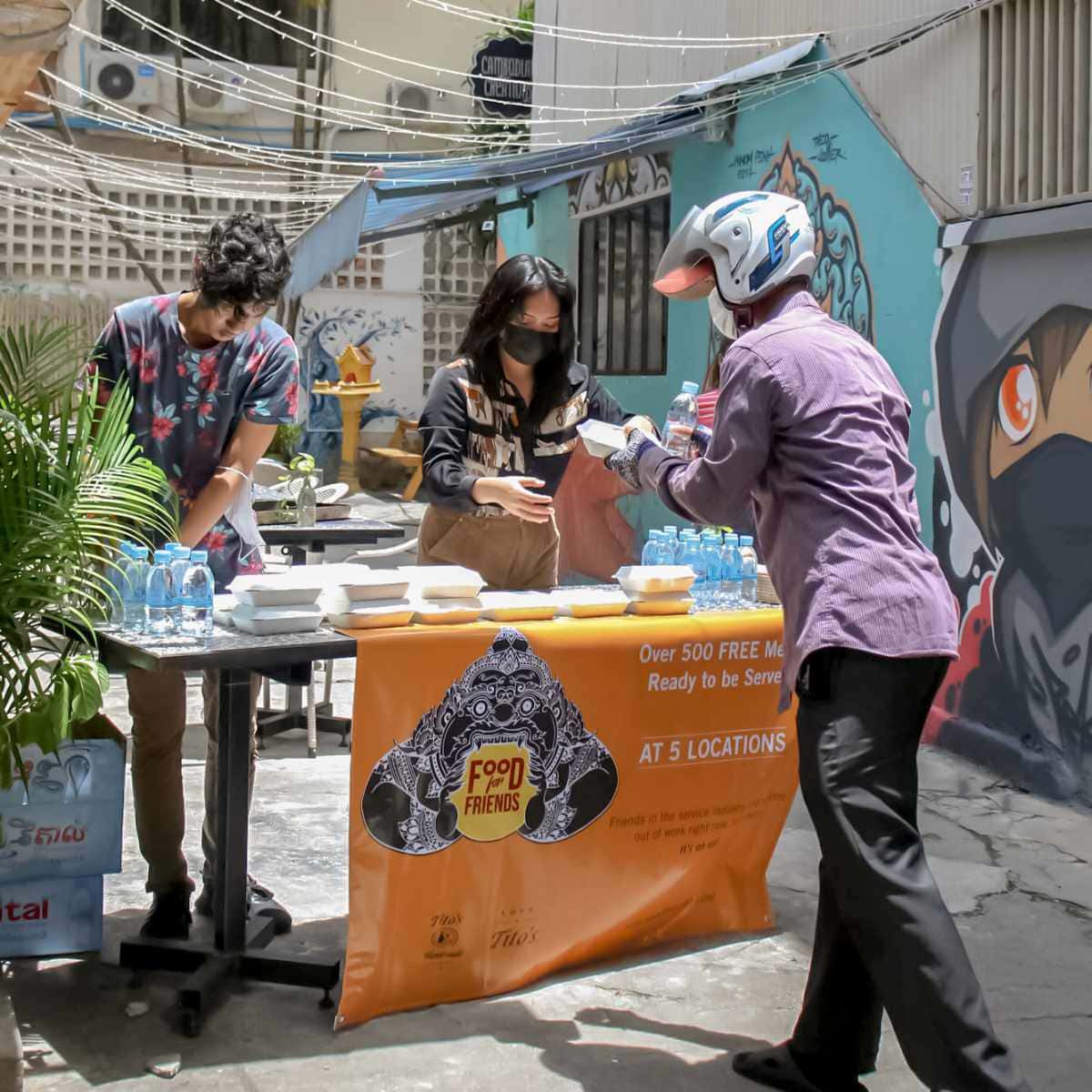 Not only did the food drive feed hundreds of those in need in Phnom Penh, it even grabbed a few headlines. Like in this splashy spread.